Radio interview ( 7 – 9 AM on Saturday, November 22)
明日11月22日(土)、日本時間7時〜9時のラジオ番組にNPO法人エモトピースプロジェクトの事務局長林美智子とIHM総合研究所根本泰行理学博士が出演します。
二人は故江本勝代表のもとで長年国際秘書として活躍してきました。インタビューではエモトピースプロジェクトの活動紹介はもとより、最新の水の科学についても交えて『水からのでんごん』について余すところなく語ります。どうぞお楽しみに☆
There will be a radio interview of Michiko Hayashi, who is in charge of Emoto Peace Project, and Yasuyuki Nemoto, who has been giving a lecture on "
Message from Water and Science", by Ted Mahr on a program called "Out of This World".
Michiko and Yasuyuki have been working for the late Dr. Masaru Emoto for many years as his international secretaries.
The interview schedule is as follows.
Michiko Hayashi's Interview
Japan Time (JST): 7 – 8 AM on Saturday, November 22 Pacific Standard Time (PST): 2 – 3 PM on Friday, November 21
Yasuyuki Nemoto's Interview
Japan Time (JST): 8 – 9 AM on Saturday, November 22 Pacific Standard Time (PST): 3 – 4 PM on Friday, November 21
You can listen to the live stream by following the steps below.
(1) Click the following link of 1150 AM KKNW.
http://1150kknw.com/listen/
(2) There are two big buttons with the caption "1150 AM KKNW" in the LISTEN
section. Please click either button. Probably the right one with the
caption of "Universal .MP3 stream" is more general.
Michiko Hayashi
She was born in Japan, graduated from Lewis and Clark College in Portland, Oregon, USA with a foreign language major in 1983. (Spanish, French, and Italian) While in Lewis and Clark College, she went to Costa Rica to study Spanish. She volunteered to work at the Ministry of Transportation where Japanese expert needed a translator to support him.
She is the author of English technical books. (more than 10 books) as well as a translator of 2 books (English into Japanese).
In March, 2004, she started to work as a personal assistant to Dr. Masaru Emoto's, author of "The Hidden Messages in Water", "Messages from Water", "True Power of Water", etc. Since then, she has been working with Dr. Emoto trying to make this world the better place.
In July, 2011, Dr. Emoto established a Non-Profit Organization, EMOTO PEACE PROJECT, where Dr. Emoto is the chairman and she was the general secretary of the organization.
In October, 2014, she became the director of the EMOTO PEACE PROJECT.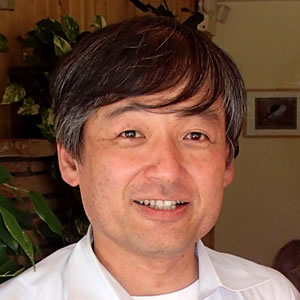 Yasuyuki NEMOTO
Received a Doctor of Science in Biology from University of Tokyo in 1988. After working for several universities in Japan, Miami and Honolulu in the fields of biology and biotechnology, I started to work for Dr. Masaru Emoto in 2002 as his international secretary. I have been also in charge of the scientific aspect of Dr. Emoto's work. My theme is to integrate science and spirituality through the study of water.
with Love & Gratitude
←「
オノ・ヨーコさんからのお花とメッセージ
」前の記事へ  次の記事へ「
ポートランドの本屋さんにて 現地時間11月23日(日)
」→

前のページにはブラウザの『戻る』でお戻りください。